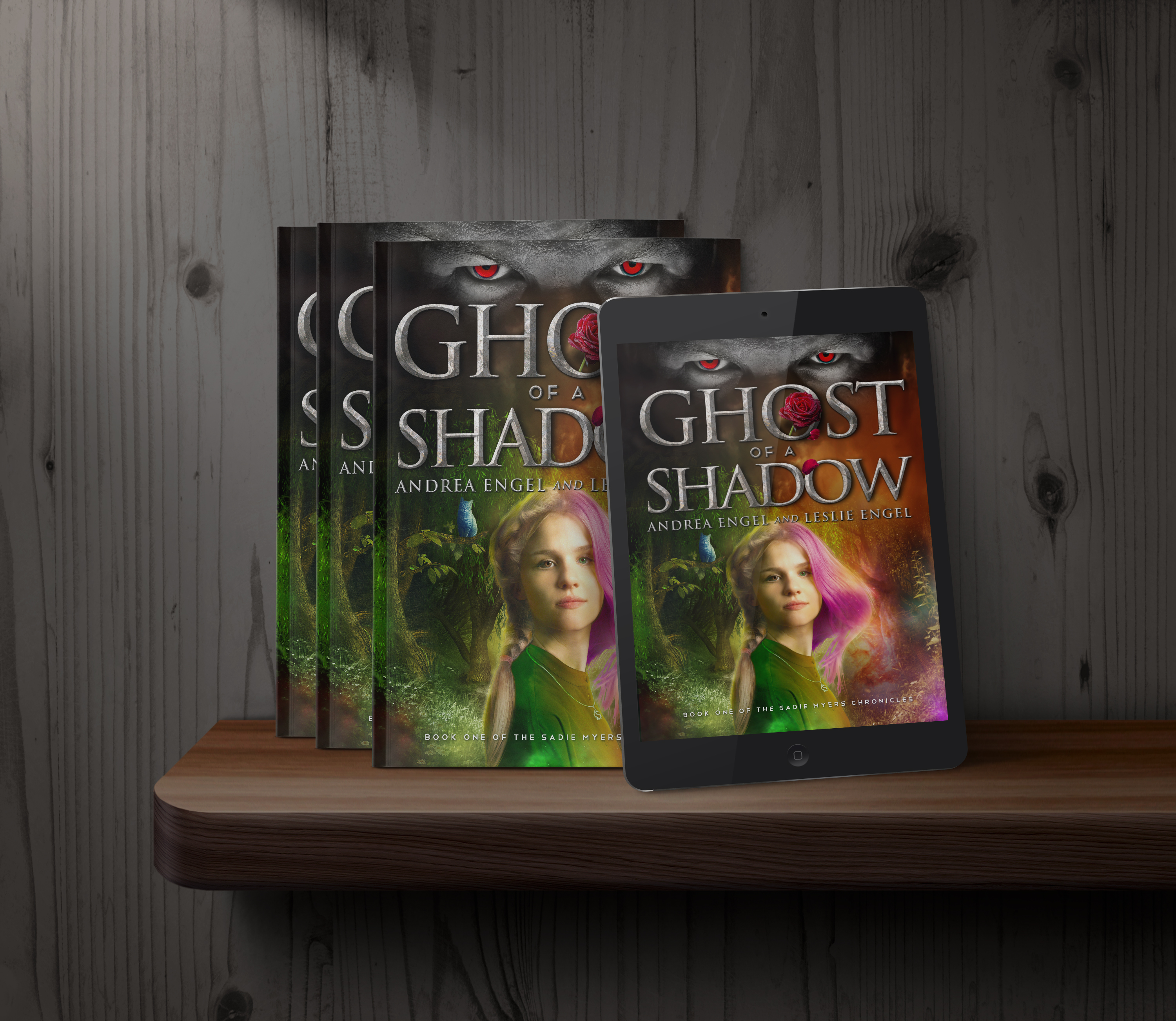 There were times when we were sorely tested. Would we give up or follow through? Neither of us had ever been through the entire process necessary to publish a book. We had no idea. We thought we were too old, too tired, too broken, but we kept each other going even through our toughest times. There have been obstacles large and painful. We realize we haven't mentioned our book for a while here on 2penthrupain. We're happy that we finally get to share this news with you. It's been a year and a half to go through the entire process of getting one book to press. We discover now, the week of release has arrived! This experience is surreal.
~*~
Synopsis: Sadie Myers is in a funk. Everyone who loves her seems to leave. No one remembered her fifteenth birthday—not even her parents. They have grown distant and moody ever since tragedy struck the family one year ago. Since that terrible day, Sadie's life has become a dark brew of strange visions, unearthly messages, and vivid dreams in which a mysterious shadow man follows her every move. Are all these bizarre happenings real or figments of a troubled mind? When Sadie is pulled into a world so different from her own, everything she thinks she knows is turned upside down. Will she find the truth behind these unsettling episodes? Sadie will need to muster every ounce of courage and resilience she possesses in order to walk through the shadows, the fear of unknown evil, and—most important—get to the other side alive.
~*~
The ebook version of our first collaborative book, Ghost of a Shadow: Book One of the Sadie Myers Chronicles, is a Young Adult Dark Fantasy which will be available at Amazon, Barnes & Nobles, and other online booksellers December 4th. The paperback version will be posted on that date for pre-order with availability on December 15th. The hardcover book will be out early next year.
Thank you for your being here with us.