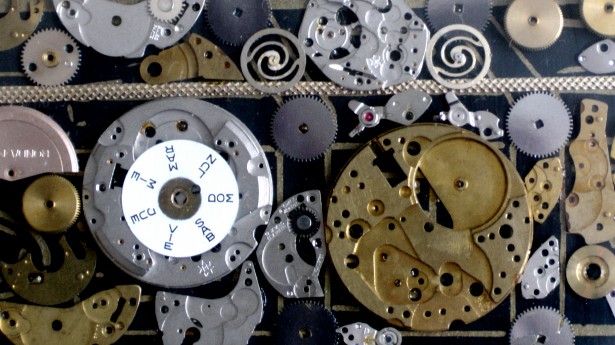 Busy, Busy, Busy…..
We have our BBB – book, blog, business (thanks, Andrea – for deciphering your acronym sightings everywhere), which is keeping us BBBusy!
We finally stumbled upon the good old 'To Do List' to help us get the most out of our shared screen software and in-person work sessions. Otherwise we could talk forever and get nothing done. Thank you, Mayans, for being the first to come up with the concept of ZERO, zip, nada nothing.
Maybe I should back up a bit.
The BOOK came like a whirlwind. It was a definite YES, and there was nothing to do but write it. It was not just a story, powerful as they are, of course, but part of a strongly-held mission of empowerment. It's evolving into so much more than we ever thought.
The BUSINESS came into being because minimal self-employment was not going to provide what we needed quickly enough to fund our writing and our time.
We need money, honey, but it has to be something we believe in and find useful.
We also open up the question to you of what other writers do to fund their creativity. We are always interested to hear what people are doing, and it could prove useful to us and other readers.
The BLOG, or the third B as we like to call it, came into being to support our book and engage our audience. We hope it will become interactive… a place to share ideas as we continue to delve into themes of empowerment, writing, disability, siblings, and working together. We believe that giving our readers a chance to weigh in on aspects of the Book and Business as well as this blog might be the best way to go. Participation is a powerful tool.
So, what's all this about a Mission of Empowerment? Why, What, Where, When, and How?
Some of these questions we touched on above, but we'll try them all.
What: Described up above in minimal terms, it started as a mission to empower girls and young women, changing from a children's book early on to a Young Adult novel, especially as our villain entered the scene. He helped answer THAT question. Everywhere we looked we saw girls and young women who were feeling insecure, being mistreated in school, at home, and certainly in the media, laws, and courts. We grew up our protagonist quickly. She didn't have any arguments, thank goodness.
Why: We guess we just answered some of those questions in the What. Forgive us if we're not strict about these W categories. Why? We were girls. We are women, and we see both every day. Sometimes we hear them being yelled at through apartment walls or windows, in stores and restaurants, and it breaks our hearts. It's not just girls or women any more either. We look all around and find messages of human and nature/animal belittlement and disenfranchisement. It brings us back to certain times in our lives that we feel lucky to have exited, yet ones that still live on and challenge us from within.
When: We guess this all started early last spring of 2014… so really not that long ago. Andrea worked and lived a high-stress, high-voltage, extremely demanding job while raising a child as a single parent. While being very grateful for support from family and friends, the job broke her. She was toast. Burnt toast. There was a long period of pain and fatigue where the idea of doing anything was impossible. It still comes and goes, but from the moment she began writing the book there started a huge transformation in enthusiasm. She felt like living again. Leslie felt the echoes, some in the present, of going through what she saw in her younger sister and wanted to help any way she could. A partnership was born.
What we would get out of it continues to surpass the richness and creativity of our expectations.
Where: Here and now. Anywhere there's a laptop or two if we're lucky… here in New Jersey, truly the Garden State… We're not just an exit on the Parkway.
How: Well, this is one of the questions this blog is designed to answer. We'll do it in our own unique way as there are many valuable writing blogs out there already. We want to give you our experiences as best we can so you have resources, case studies, and our encouragement …just as we always encourage each other. It's a process. We can tell you that, yet you most likely know. Still, we remind ourselves of things we feel we know but want to integrate on a deeper level. That is ongoing and truly a thrill ride. It's filled with ups and downs and all-arounds, but that excitement and despair is the stuff of Story and Legend… and that's the whole point.
Also, if anyone has an interest in being a guest for a Q & A here on this blog – please write us a comment on this post or write to us at 2penthrupain@gmail.com . Thank you.
 ~*~*~